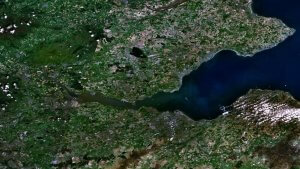 RSPB Scotland, Forth Islands Habitat Enhancement
This project aims to ensure good quality habitat is available for breeding seabirds on Fidra and Inchmickery – both important homes for breeding seabirds in the Firth of Forth.  This will be achieved by removal of invasive non-native species, namely tree mallow, which has become widespread across the Forth islands and has a major impact on breeding seabirds.
In 2022/23 the marine element of the Nature Restoration Fund was administered by the SMEEF team. This enabled grants to reach more marine focused projects including the Forth Islands work with RSPB.